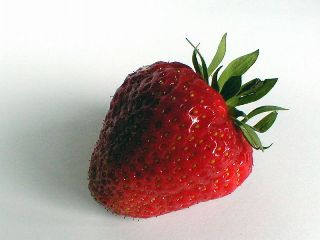 My
BlogPatrol
stats tells me that sometime this morning, our
2002nd Visitor
(since September) strolled by and enjoyed a free waffle.
Yet another
milestone
reached!
Although we are still a fringe phenomenon, Fresh Brainz would like to
thank everyone
for supporting us - the
second best
kept secret in the blogosphere.
You may be thinking, "Well then, what's the
best
kept secret in the blogosphere?"
Sorry guys, that blog... erm... it's not work safe.
I'm not telling you where it is.
No seriously, I won't.
*sticks fingers into my ears*
Tra-la-la-la I can't hear you!
Which reminds me: fellow bloggers, if you are having trouble getting traffic to your site, why not join a blog community like
BlogMad
or
BlogExplosion
?
Not only will you get a boost of confidence when you get some visitors, you also get to check out other interesting blogs.
That way you can learn how to write better and make your site more attractive. You can also exchange links with other novice bloggers.
Personally, I find that I get more traffic from BlogMad. On the other hand, BlogExplosion has more fun features. It's entirely up to you.
Sounds like a plan? Just click on the buttons in the "
Blog Tools
" section of my sidebar to sign up (referred by me).
Or if you prefer to sign up by yourself, just click the below links.
BlogMad
BlogExplosion
Happy Blogging!

*I've hidden its URL somewhere in this blog. Just one random pixel. You will never find it. Never! MUAHAHAHAHAHAHA!