Hi Fresh Brainz fanz! Thank you for your submissions on the hottest
real
scientists and engineers ever. We didn't receive much stuff about hunks, so we will be focusing on the hot babes instead.
So... here they are - the
Fresh Brainz Readers' Choice!
*drum roll*
Hedy Lamarr
(1913-2000) : Movie Star, Inventor (Electrical Engineering)
A Hollywood screen siren in the 1930s, Ms. Lamarr co-invented a "frequency hopping" system with
George Antheil
in 1942. Originally intended as a guidance system for a radio-controlled torpedo that would be less susceptible to jamming, her idea was way ahead of her time. It would later become the
basis
of modern wireless communications.
Ms. Lamarr's Patent No. 2,292,387.
Christina D. Smolke
: Assistant Professor, Chemical Engineering, California Institute of Technology.
Dr. Smolke works on biomolecular engineering, modifying RNA and other bioactive molecules into modular technology platforms for medical applications. She has published in prestigious journals such as
Nature Biotechnology
.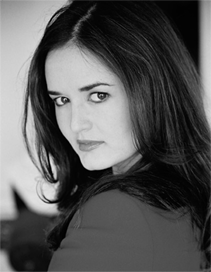 Danica McKellar
: TV Star, Mathematics
summa cum laude
1998, University of California Los Angeles.
Better known in her role as Winnie Cooper in the hit TV series
The Wonder Years
, Ms. McKellar co-authored a mathematics paper with her professor
Lincoln Chayes
and fellow undergrad
Brandy Winn
. The results of this paper is also known as the
Chayes-McKellar-Winn
theorem.
Kirsten Sanford
: Post-doctoral Fellow (PhD UC Davis), Neurophysiology, University of California Davis.
Dr. Sanford was trained in molecular, cellular and integrative physiology, and she is best known as the host of the popular science radio show
This Week in Science
. She was awarded the 2005 American Association for the Advancement of Science (AAAS) Mass Media Fellowship Award in recognition for her work on the show.
Wow.
All I can say is - Fresh Brainz readers have
excellent
taste!
*Updated on 22 June 2007